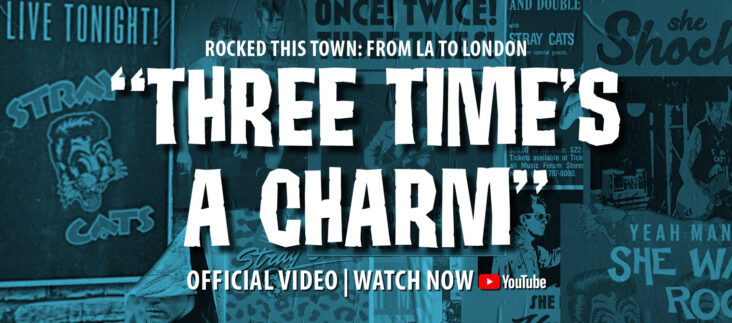 Watch The "Three Time's A Charm" Official Video!
20/10/20
Check out the new video for "Three Time's A Charm," off of the live album, Rocked This Town: From LA to London, out now!!! Click HERE to order
"THREE TIME'S A CHARM" is probably my favorite song from the "40" album – I remember when Brian first played it for me over the phone – He had told me he wanted to write one around Gene Vincent & The Blue Caps style where the drums follow the lyric. This one was perfect and we came up with a good drum part over the phone in 5 minutes. I don't even think we had a demo for that one. Brian played guitar and I played drums right over the phone. It worked in the studio and it was a natural one to play live. I dig this one the most! – Slim Jim Phantom
Take the chance to let your imagination run wild and play a little naughty.
Try to please the girl. This is the least that can be done for her.
If you are going to bring the girl home, then do the cleaning first.
The presence of roommates can complicate
https://vibragame.net/en/private-sex-webcast.html
matters. Ask your neighbors to be away for a few hours, or at least not to leave their rooms.